Corrections:
Correction: Evaluation of tenascin-C by tenatumomab in T-cell non-Hodgkin lymphomas identifies a new target for radioimmunotherapy
Metrics: PDF 1426 views | ?
1Hematology and Bone Marrow Transplant Units, Ospedale Papa Giovanni XXIII, Bergamo, Italy
2Pathology Unit, Ospedale Papa Giovanni XXII, Bergamo, Italy
3Sigma Tau S.p.A. Biotech Products R and D, Pomezia, Italy
4Bioinformatics, Istituto Nazionale Genetica Molecolare, Milan, Italy
5Department of Biomedicine and Prevention, Università di Roma Tor Vergata, Rome, Italy
6Department of Oncology and Oncohematology, Università degli Studi di Milano, Milan, Italy

Published: March 30, 2018
This article has been corrected: The online version of figure 3 has been corrected:
Original article: Oncotarget. 2018; 9:9766-9775 DOI: https://doi.org/10.18632/oncotarget.23919.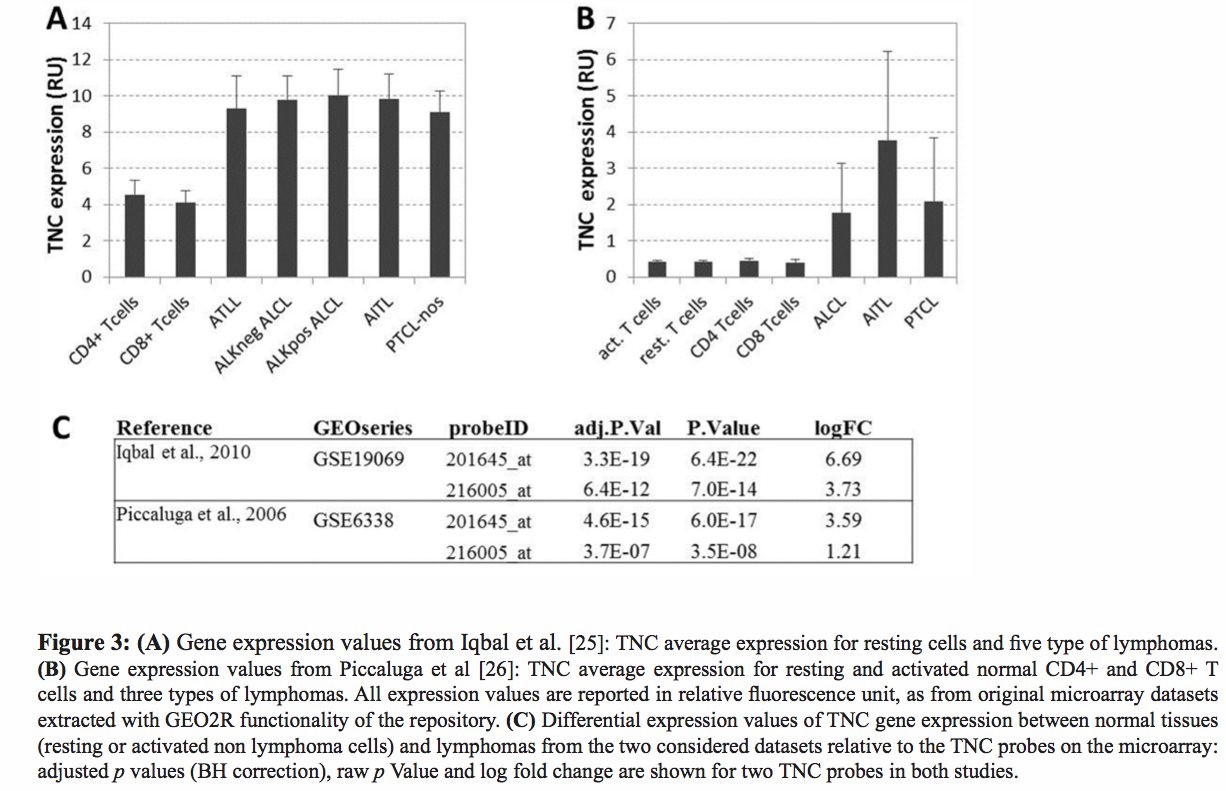 All site content, except where otherwise noted, is licensed under a
Creative Commons Attribution 3.0 License
.
PII: 25064